2014 World Airline Awards announced
Cathay Pacific Airways has been named the World's Best Airline in the 2014 World Airline Awards.
By Peter Miller, Skytrax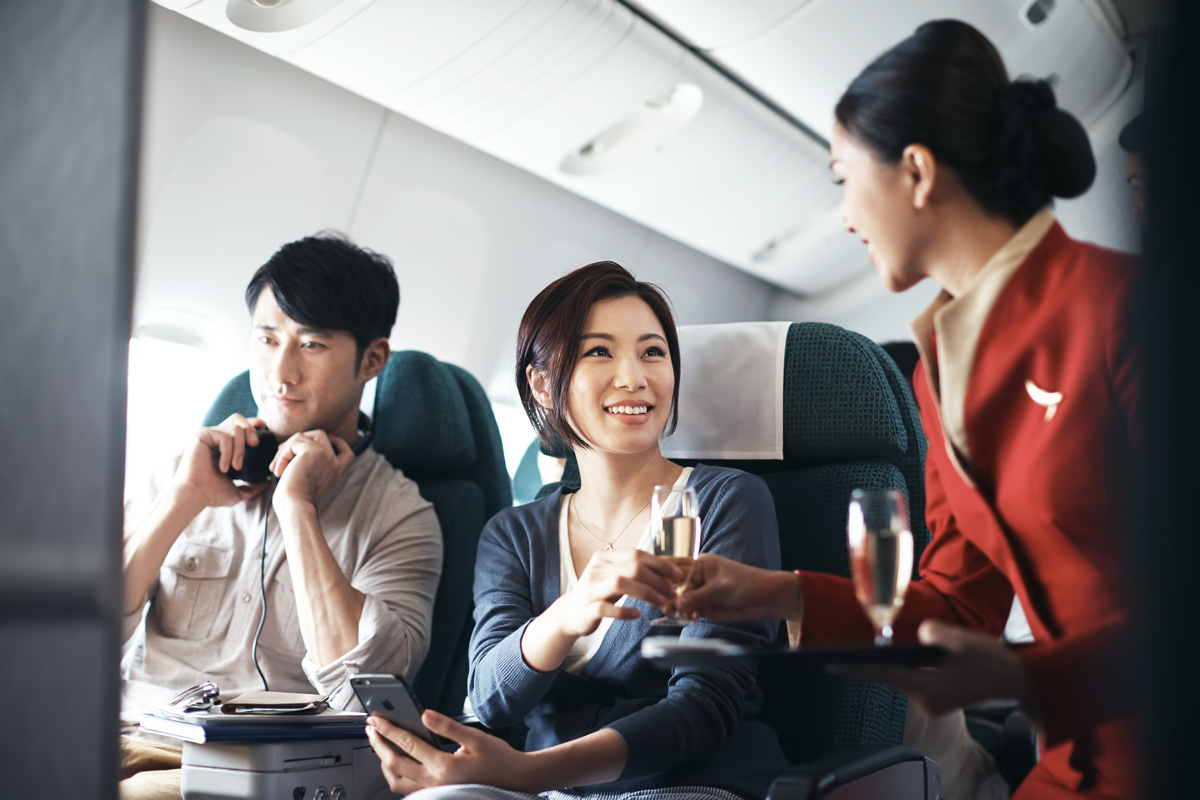 Farnborough International Airshow played host to the 2014 World Airline Awards, which were held in front of a packed audience of high profile airline industry leaders.
"These 2014 World Airline Awards coincided with the 25th Anniversary of Skytrax, and this event was the perfect opportunity to reward excellence in our industry" said Edward Plaisted, CEO of Skytrax.  "We were privileged to stage the Awards at the historic Wind Tunnel venue as part of Farnborough International Airshow, and the global respect for the awards was demonstrated by a record attendance of airlines from around the world."
"The World's Best Airline award is particularly important to us because it was decided by the votes of close to 19 million travellers from around the world. Thank you to everyone who voted for us," said Mr Ivan Chu, CEO of Cathay Pacific Airways.
"Of all the airlines in the survey, Cathay Pacific Airways were the best performer across all types of travel," Skytrax CEO Edward Plaisted said. "Some airlines were very good in economy, others in luxury, but Cathay Pacific Airways was top, or near the top, in all categories," he said.
Garuda Indonesia was winner of the the World's Best Cabin Crew award. Commenting on the honor, President of Garuda Indonesia, Mr Emirsyah Satar said, "I would certainly like to thank all of our loyal customers for recognising the efforts we have made in our services, presenting the Garuda Indonesia Experience which aims to ignite each of the five senses and bestowing Garuda Indonesia with The World's Best Cabin Staff 2014 award in this prominent ceremony."
"Being awarded The World's Best Cabin Staff 2014 is certainly an honour for all of Garuda's dedicated employees – and in particular our cabin crews, who have committed themselves wholeheartedly to the advancement of Garuda Indonesia and have embraced the challenge together to achieve a level of Service of Excellence. I believe that this award will serve as further inspiration for Garuda and its employees to remain committed and even improve further, while it will also mark another milestone as a firm recognition of the sustained development which we have continued to make over the recent years, not only in terms of services, but also throughout all aspects of our company," added Mr Emirsyah Satar.
AirAsia was named the World's Best Low-Cost Airline for the sixth successive year. AirAsia Group CEO, Tony Fernandes said "From two ageing aircraft and just six routes back in 2002, we have grown to operate a proud fleet of over 160 aircraft, 95 destinations and carried over 250 million guests. It is a great honour to be acknowledged as the world's best low cost airline for six consecutive years and for that, I thank our guests, whose valuable criticisms and feedback made us an outstanding airline today and my incredible team of Allstars who work hard every day to deliver only the best."
Bangkok Airways was voted the World's Best Regional Airline by customers. Bangkok Airways President, Mr Puttipong Prasarttong-Osoth received the award and said the awards were testimonials for the airline's "Service with Passion" campaign launched this year. They also reflect the revamps undertaken across the board to the airline's products and services for international travellers, who constitute up to 70% of the airline's clientele, said Nandhika Varavarn, Bangkok Airways VP Corporate Communications.