Kuwait Airways is named the World's Most Improved Airline in 2023, with Starlux Airlines ranked second, ahead of PLAY in third place.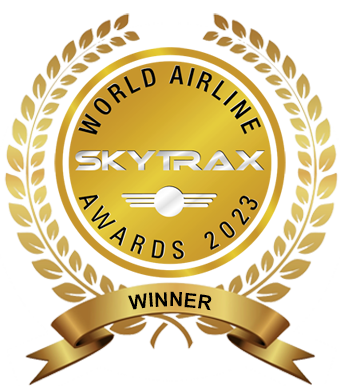 The World's Most Improved Airline award reflects an airline's Quality improvement across the entire Awards programme, which analyses an airline's change in the global rating, and performance improvements in different award categories.
World's Most Improved Airlines 2023

Maen Razouqi, CEO Kuwait Airways said, "Kuwait Airways prides to be receiving the World's Most Improved Airline Award 2023. To us it's a testament of our unwavering commitment to our Beyond Excellence "BE" Modernization Program and the relentless efforts of each and every one of our Blue Bird Talents toward its executions and in providing the best of Customer Experiences always. It reflects the remarkable progress we've made as a team, surpassing customer expectations and continually enhancing our offerings. It's a resounding acknowledgment of our dedication to providing exceptional experiences and a testament to our commitment to Safety, Quality and Customer Satisfaction. Let it motivate us to continue raising the expectations higher and in embracing new opportunities to embark into our next phase of the "BE" program of always Thinking and Acting "Customer First".
Most Improved Airline in Central Asia & CIS 2023
Most Improved Airline in Australia/Pacific 2023
Most Improved Airline in Europe 2023
Most Improved Airline in the Middle East 2023
Most Improved Airline in South America 2023