Bangkok Airways is the World's Best Regional Airline in 2021, with JetBlue Airways in second place, and Aegean Airlines in third position.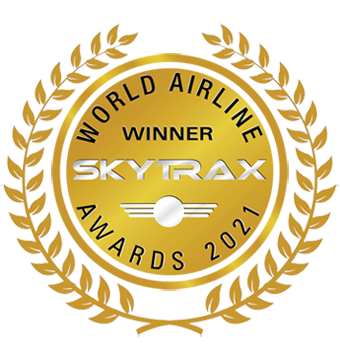 For the World Airline Awards, regional airlines are defined as full service carriers that primarily operate domestic and / or International flights up to approx 6 hours. Whilst some regional airlines may operate a small number of longer flights, the core market for this airline classification are short / medium haul routes where customer product and service expectations are different to long haul routes.

The 2021 Awards are based on a much extended customer survey period from September 2019 to July 2021, representing a mix of normal travel times combined with travel during the global pandemic.
World's Best Regional Airlines 2021
Best Regional Airlines in Africa 2021
Best Regional Airlines in Asia 2021
Best Regional Airlines in Central Asia 2021
Best Regional Airlines in Europe 2021
Best Regional Airlines in India / Southern Asia 2021
Best Regional Airlines in North America 2021
Best Regional Airlines in South America 2021
Best Regional Airlines in China 2021
Best Regional Airlines in Central America / Caribbean 2021