Japan Airlines is named the World's Best Economy Class Airline by customers, ahead of Qatar Airways in 2nd place and Singapore Airlines in 3rd position.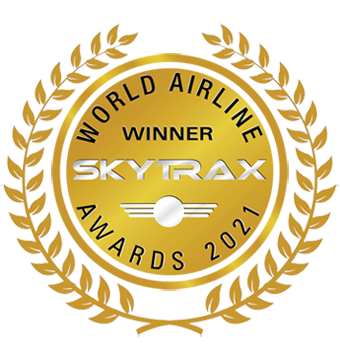 Scroll down to see the economy class airline category ratings.

The 2021 Awards are based on a much extended customer survey period from September 2019 to July 2021, representing a mix of normal travel times combined with travel during the global pandemic.
World's Best Economy Class Airlines 2021
Best Economy Class Airline Seats 2021
Best Economy Class Airline Catering 2021
Best Economy Class Airline in Africa 2021
Best Economy Class Airline in Asia 2021
Best Economy Class Airline in Australia / Pacific 2021
Best Economy Class Airline in China 2021
Best Economy Class Airline in Europe 2021
Best Economy Class Airline in the Middle East 2021
Best Economy Class Airline in North America 2021
Best Economy Class Airline in South America 2021