Singapore Airlines wins the top Award for the World's Best Cabin Crew, with ANA All Nippon Airways ranked second, ahead of Garuda Indonesia in third place.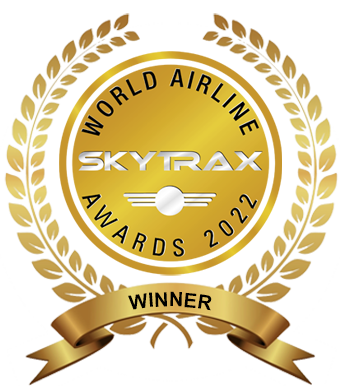 The World's Best Airline Cabin Crew 2022
The Best Airline Cabin Crew awards recognise the highest all-round performance of cabin staff, for hard service (e.g. techniques, efficiency, attention etc), and soft service characteristics (e.g. staff enthusiasm, attitude, friendliness and hospitality).
Swiss International Air Lines
Best Cabin Crew in Africa 2022
Best Cabin Crew in China 2022
Best Cabin Crew in Europe 2022
Best Cabin Crew in India & South Asia 2022
Best Cabin Crew in Indonesia 2022
Best Cabin Crew in Japan 2022
Best Cabin Crew in Northern Europe 2022
Best Cabin Crew in Southern Europe 2022
Best Cabin Crew in the Middle East 2022
Best Cabin Crew in South America 2022
Best Cabin Crew in the USA 2022