Singapore Airlines retains its title by winning the 2021 award for the World's Best Cabin Crew, with ANA All Nippon Airways in second place, ahead of Thai Airways in third place.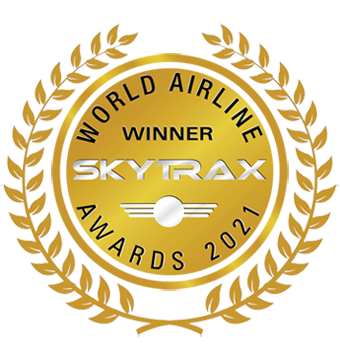 The 2021 Awards are based on a much extended customer survey period from September 2019 to July 2021, representing a mix of normal travel times combined with travel during the global pandemic.
The World's Best Airline Cabin Crew 2021

The Best Airline Cabin Crew awards recognise the highest all-round performance of cabin staff, for hard service (e.g. techniques, efficiency, attention etc), and soft service characteristics (e.g. staff enthusiasm, attitude, friendliness and hospitality).
Best Cabin Crew in Africa 2021
Best Cabin Crew in China 2021
Best Cabin Crew in Europe 2021
Best Cabin Crew in India / Southern Asia 2021
Best Cabin Crew in Indonesia 2021
Best Cabin Crew in Japan 2021
Best Cabin Crew in Northern Europe 2021
Best Cabin Crew in Russia 2021
Best Cabin Crew in Southern Europe 2021
Best Cabin Crew in the Middle East 2021
Best Cabin Crew in South America 2021
Best Cabin Crew in the USA 2021