ANA All Nippon Airways wins the 2021 Award for the Best Airline Cabin Cleanliness ahead of Singapore Airlines in 2nd place, and Japan Airlines in 3rd position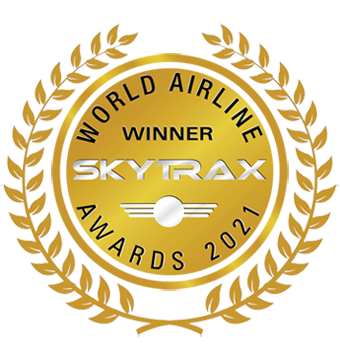 Customers rated airline standards of cleanliness and presentation in the aircraft cabins. Cleanliness and presentation of seat areas, tables, carpets, cabin panels and washrooms all contribute towards the final results. With the 2021 awards also including some customer travel during the global pandemic, this has become a very important, high profile award.

The 2021 Awards are based on a much extended customer survey period from September 2019 to July 2021, representing a mix of normal travel times combined with travel during the global pandemic.
World's Best Airline Cabin Cleanliness 2021
Swiss International Air Lines
Best Airline Cabin Cleanliness in Africa 2021
Best Airline Cabin Cleanliness in Australia/Pacific 2021
Best Airline Cabin Cleanliness in China 2021
Best Airline Cabin Cleanliness in Europe 2021
Swiss International Air Lines
Best Airline Cabin Cleanliness in North America 2021
Best Airline Cabin Cleanliness in South America 2021
Best Airline Cabin Cleanliness in the Middle East 2021