Skytrax to announce dates for the 2021 COVID-19 and World Airline Awards
By Peter Miller, Skytrax : London, United Kingdom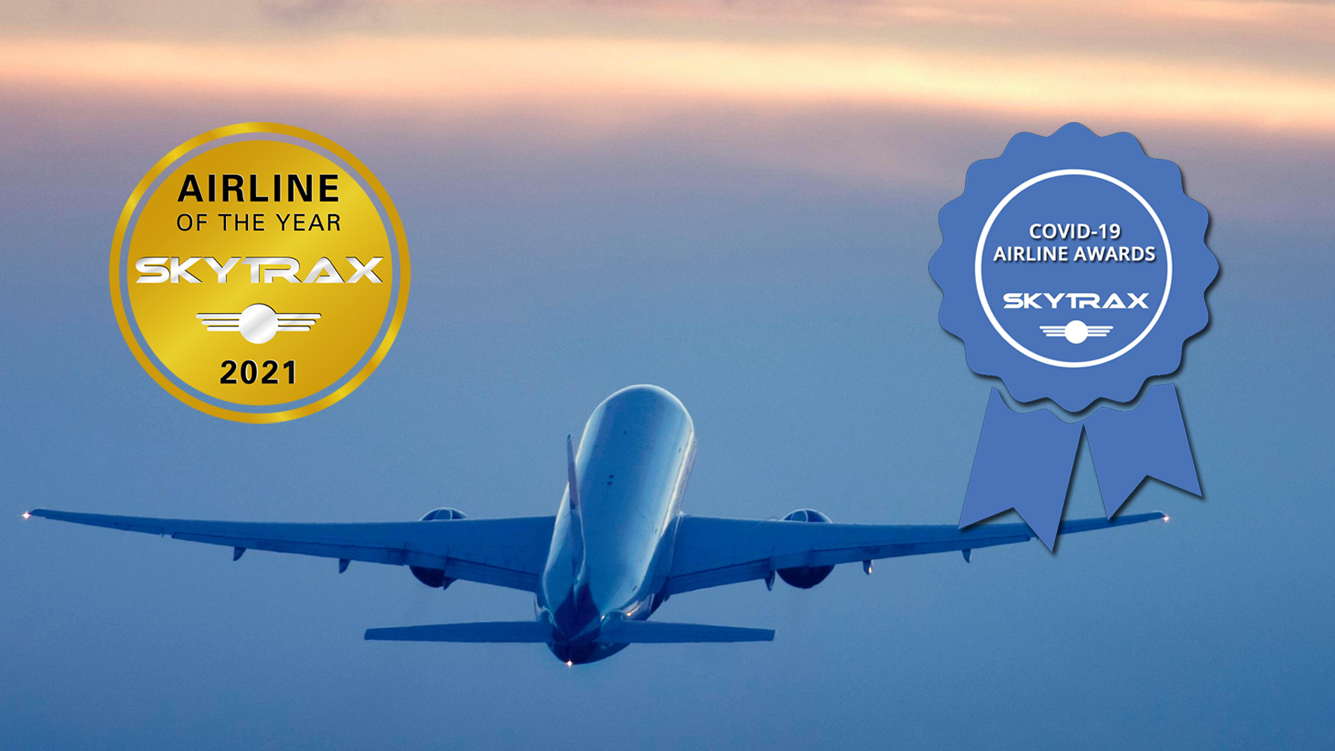 Following the cancellation of the 2021 Paris Air Show, Skytrax have announced that a different venue and format for their 2021 Awards will be announced in January 2021. The awards line-up for 2021 combines the World Airline Awards with the COVID-19 Awards.
Edward Plaisted of Skytrax said: "Naturally we are disappointed to not be holding the awards at the world's finest airshow in 2021, but fully understand that the ongoing uncertainties during this COVID-19 pandemic make the staging of Paris Air Show impractical. We are still planning to ensure a 2021 Awards recognition event can take place, and with the addition of the COVID-19 Airline Awards there is an added impetus to ensure this go ahead in a format that works well for all of the airlines involved."
The World Airline Awards have been referred to as the "Oscars of the aviation industry". Independent and impartial, the awards started in 1999. Travellers across the world vote in the largest airline passenger satisfaction survey to decide the award winners, and in 2021, the awards will include the new COVID-19 Airline Awards.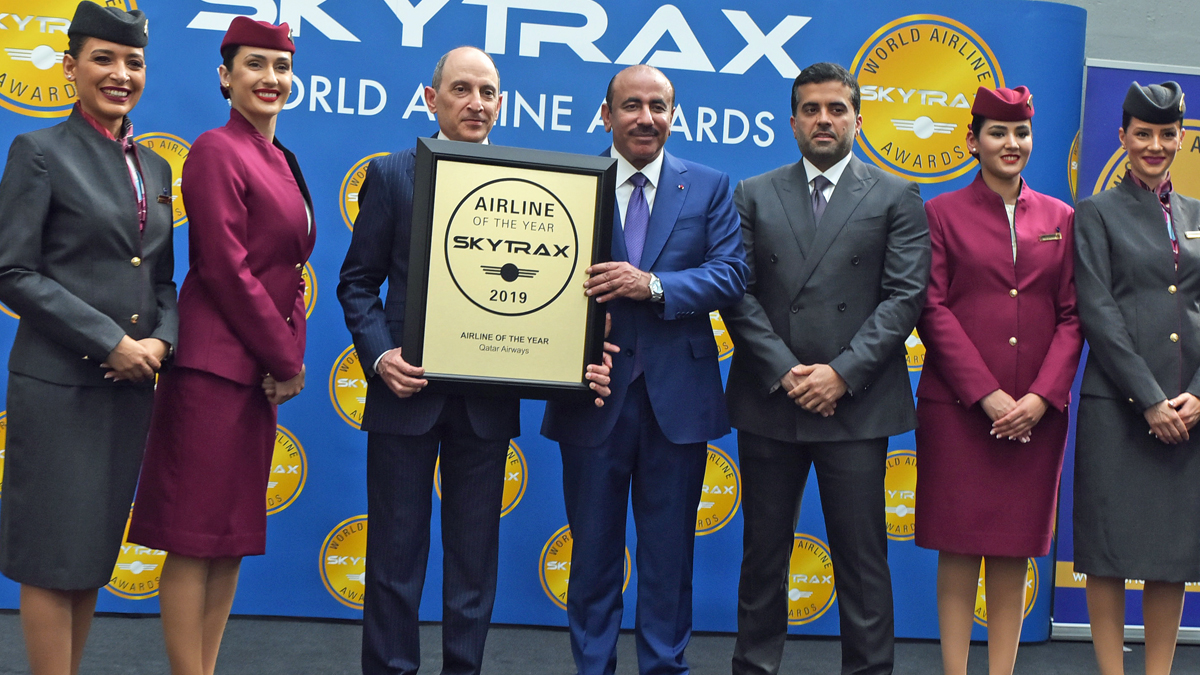 Qatar Airways has won the World's Best Airline Award five times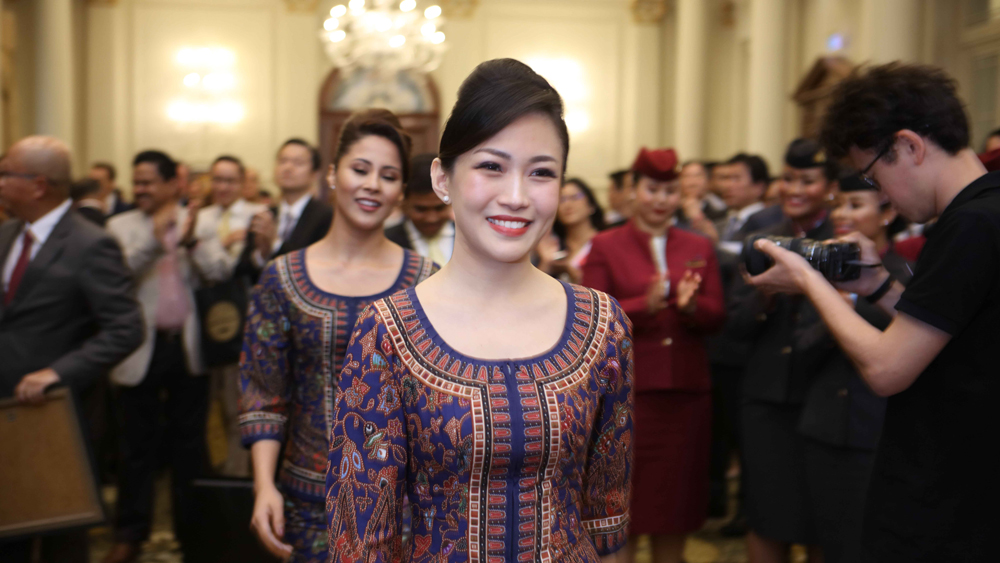 Singapore Airlines is a previous winner of the coveted World's Best Airline Award
---
Due to the COVID-19 pandemic, the world airline industry in 2020 has suffered more than at any time in it's history, and as we move towards 2021 the situation does not show any signs of early improvement. The industry has had to react to the pressures of coronavirus in the most robust manner, and to recognise the challenges and successes in these areas, Skytrax have introduced the COVID-19 Airline Awards for the 2021 event.
---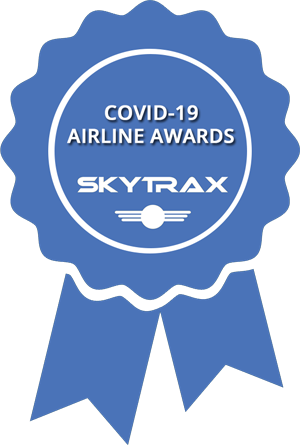 Mr Tim Clark President, Emirates
These awards are widely regarded as the industry's benchmark for Excellence. For us, the awards clearly reflect a vote of confidence from global travellers, who acknowledge and appreciate our continuous drive to deliver high-quality service. To be voted 'World's Best Airline' by millions of discerning travellers really is something for our 60,000 strong workforce to be proud of.
Mr Akbar Al Baker CEO, Qatar Airways
I am immensely proud of Qatar Airways and it is an honour on behalf of my workforce and my country to collect this prestigious award and for Qatar Airways to be named Airline of the Year. It is extremely gratifying to be honoured with these achievements, which recognise the outstanding efforts of our employees in the air and on the ground.
Singapore Airlines CEO, Mr Goh Choon Phong
Singapore Airlines is honoured to be named World's Best Airline in the Skytrax awards, and I dedicate it to the 26,000 SIA Group employees who focus every day on delivering the world's best travel experience to our customers.