Fantastic attendance at World Airline Awards
The World Airline Awards held at Paris Airshow this week were hailed as a success by airlines attending the event.
By Peter Miller, Skytrax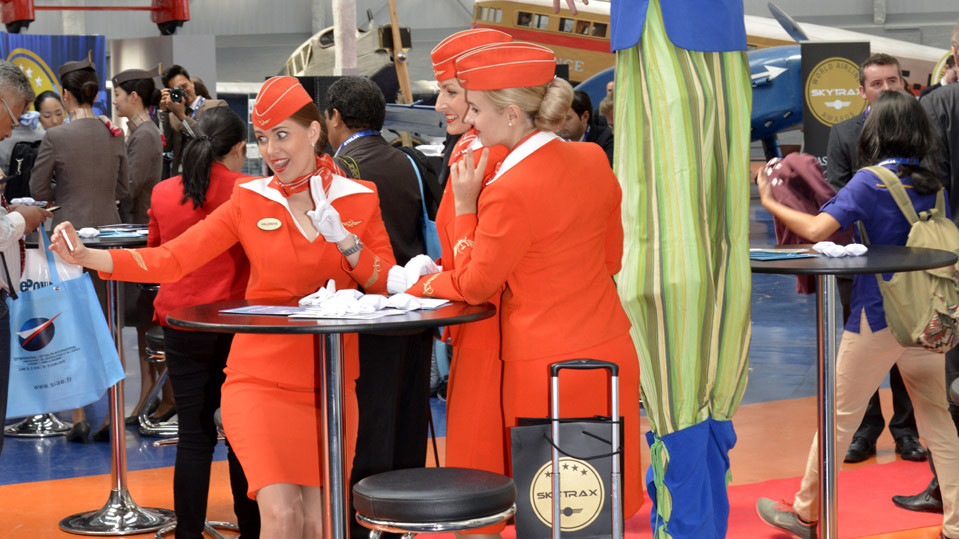 More than 395 guests filled the Awards venue at the Aerospace Museum inside the Airshow, with a large number of airline Presidents, Chairman, CEO's and Top Management flying in to attend the event, and receive their accolades – the Passengers Choice Awards. With the success and global recognition of the Skytrax Awards growing year on year, the corporate look becomes stronger every time with more and more airline Airport and Cabin Staff attending the event.
Guests enjoyed a champagne reception before the award presentations, serenaded by a Parisian accordionist and entertained by a stilt walker. The striking red uniforms of AirAsia, Virgin America and Austrian cabin staff were accompanied by the Singapore Girls, Qatar Airways, Aegean Airlines, ANA, Hainan Airlines, Asiana Airlines, Air New Zealand .. and more!