2015 World Airline Awards at Paris Air Show
The 2015 World Airline Awards take place in a few days, on Tuesday 16th June at the Paris Air Show.
By Peter Miller, Skytrax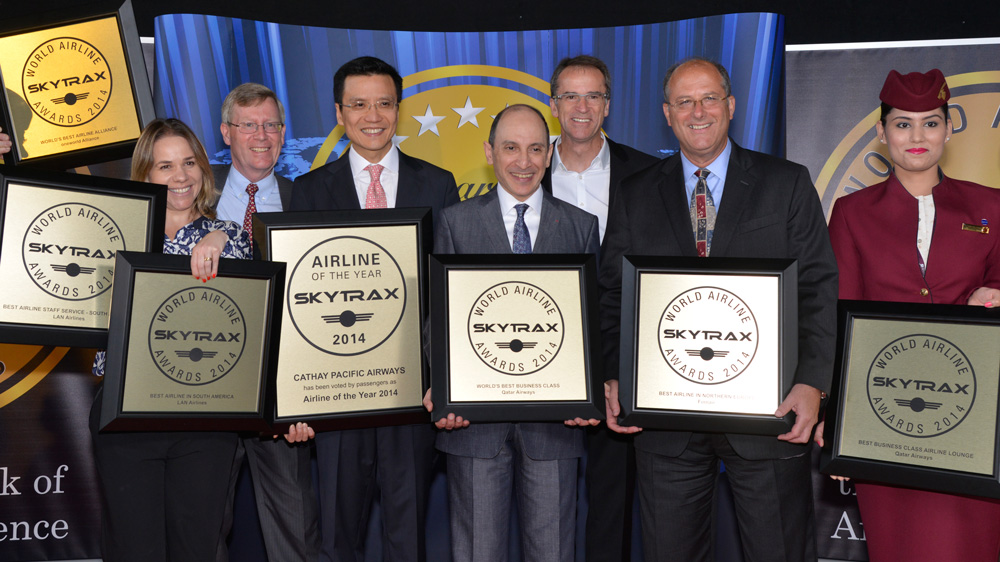 The awards are being staged in the Musée de l'air et de l'espace at Paris Air Show, bringing together Presidents, CEO's and senior management from airlines around the world to accept their awards. One of the oldest aviation museums in the world, the Musée de l'air et de l'espace exhibits 150 aircraft, including the prototype for Concorde, and Swiss and Soviet rockets.
Edward Plaisted of Skytrax said: "This is the third occasion we have staged the Awards event at Paris Air Show, and we are grateful to the Air Show organisers (GIFAS) for providing such a fabulous venue this year. Paris Air Show is the world's best-known and most prestigious aerospace event, and we are honoured to welcome bosses from airlines around the world to the Award ceremony. We expect this year's event to be our largest and best supported ever."
Skytrax World Airline Awards are coveted quality accolades for the world airline industry. Travellers from across the globe take part each year in the world's largest airline passenger satisfaction survey to decide the award winners. The World Airline Awards are a global benchmark of airline excellence, and widely known as the Passengers Choice awards.
Skytrax deliver a passenger survey and airline awards process that is independent, impartial and global, and this ethos remains essential to all aspects in the present day. The survey and awards process is funded by Skytrax, and is not a profit-generating operation.
---
Some airline comments about the World Airline Awards…
"These awards are widely regarded as the industry's benchmark for Excellence"

"The fact that the winner is not selected by the industry or any self-interested committee, but by actual passengers who flew the respective airlines makes this award even more meaningful."

"To be the winner of Airline of the Year Award is even more special and holds greater meaning, as it is 'The Passenger's Choice'."

"The World Airline Awards are highly sought-after across the global airline industry."